---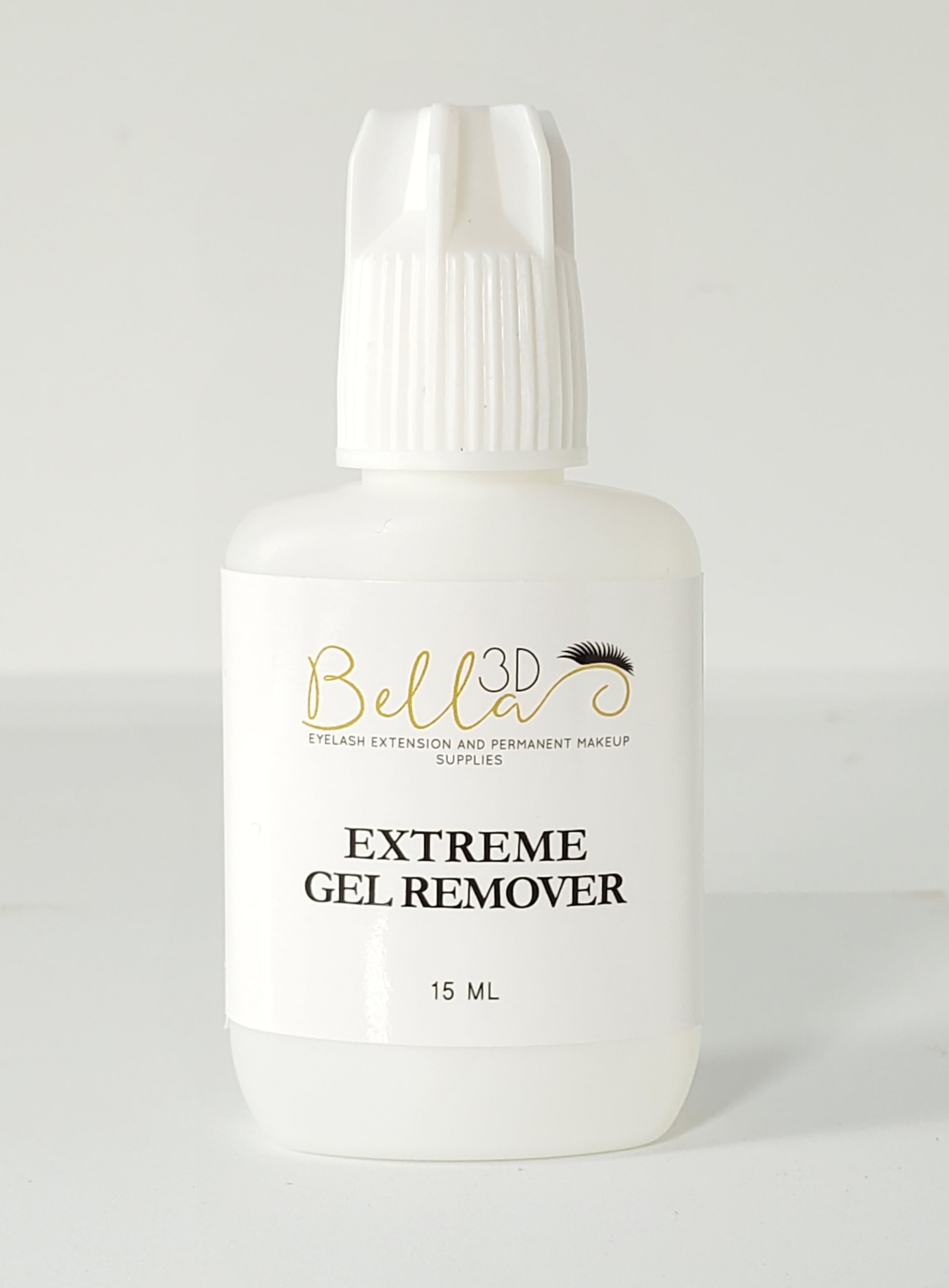 Bella 3D Extreme Gel Eyelash Glue Remover
---
PROFESSIONAL USE ONLY
  Gel Remover
 Gentle on the eyes and only requires a minimal amount.
Adhesive dissolution time: 1-2 minutes
Keep out of the reach of children.


Clients must keep their eyes closed tightly at all times throughout the removal process.


Never apply gel directly to the skin or eyes. In case of eye contact immediately rinse with plenty of water for 15 minutes.
Apply the eyelash glue remover with cotton swab OR Disposable micro applicator to the base of the lashes (about 1-2 mm away from the lash line over the extensions)
Wait for 1-3 minutes.


Carefully remove the eyelash extensions.


Make sure that all gel is completely removed and rinse well before instructing client to opener eyes.
-Power Gel Remover for eyelash extension glue
-INGREDIENT: Poly Ethylene Glycol, H2O
MADE IN KOREA
Good For 50+ Application
A Little Goes A Long Way For This Remover
·         1 Gel Remover
·         Size- 15ml