---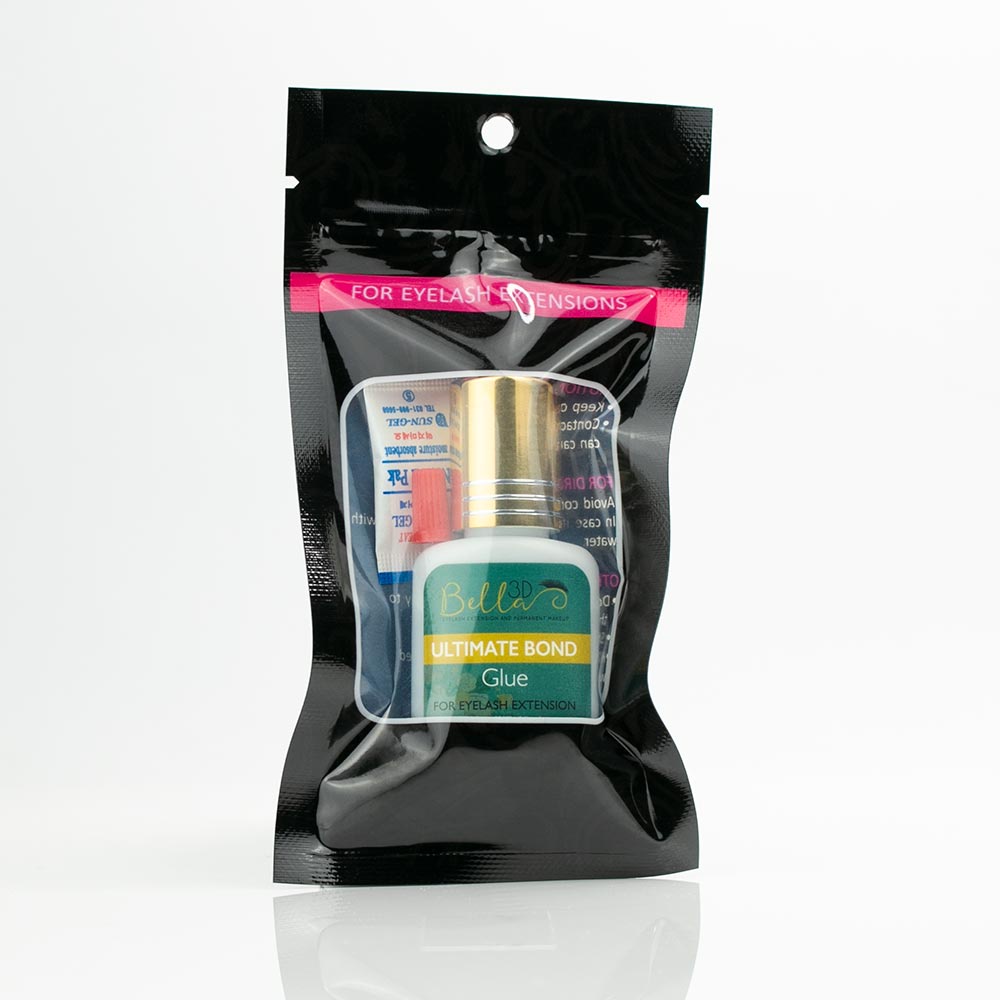 Ultimate Bond Lash Glue
---
Since winter is known to have colder temperatures, it also is known to have lower humidity. Moisture in the air helps cure the adhesives, so you make notice that your favorite summer glue is not sticking very well to your clients lashes during the winter. 
These glues (green bottled) were designed to be used in areas with low humidity.
Highlights:
Drying Time: 4-6 seconds, good for new lash artists
Temperature Range: 65-70°F
Humidity Range: 50-60%
Retention: 5-6 weeks
Viscosity: Low
Latex Free
Available in Black Adhesive, 5mL and 10mL
Ingredients: Cyanoacrylate, PMMA, Pigment (Black)
Directions of use:
Shake well for 1 minute prior use - if not, clients may have more fallouts from improper mixing. The bottle is made of a hard plastic to avoid pressing into when releasing the glue. Allow the glue to pour out naturally, if squeezed, air will enter into the bottle and oxidize the glue, decreasing performance overtime.
If using a crystal/jade stone, apply a couple of strips of 3M tape over the stone. Using 3M tape will help keep the glue focused rather spread out and helps it dry slowly on the stone. Apply 1-2 drops of glue to the tape. To prevent wasted glue, try to only drop enough glue for every 15 minutes. 
If using a glue ring, only drop glue as needed. 
After each use, use an adhesive cotton (sold separately) to wipe off any excess glue before capping tightly on. This will prevent any spillage at the tip and potentially sealing the cap to the bottle. 
Storage Tip:
Keep out of direct sunlight. 
Always store glue in a dry, cool place. 
Glue storages are available with nano-activated carbon
Adhesive made in Korea.