---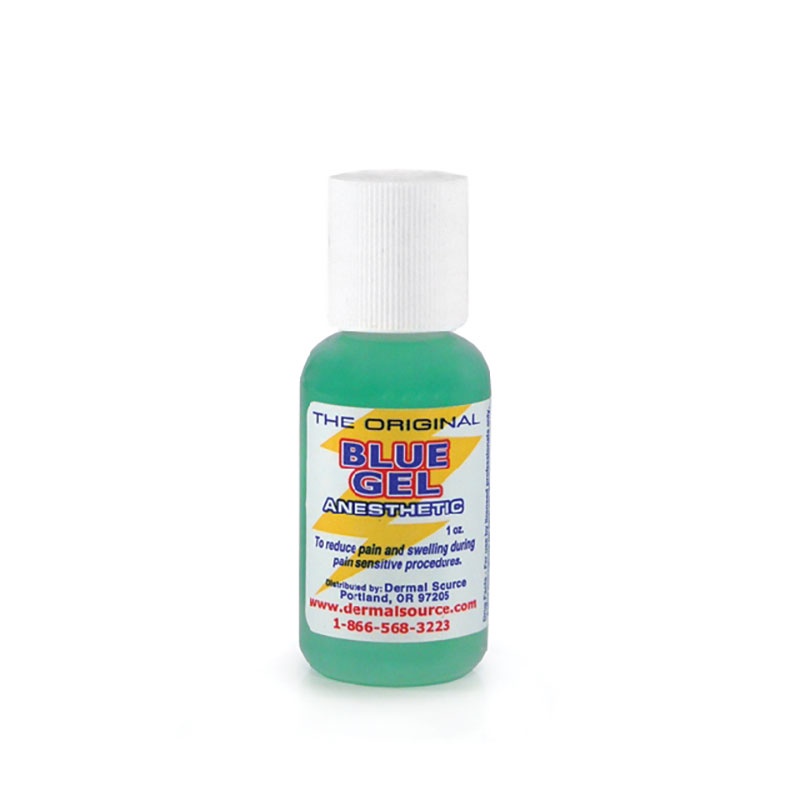 Blue Gel Anesthetic
---
Anesthetic to be used by LICENSED PROFESSIONALS ONLY. 
Blue Gel is highly recognized in the market as a powerful anesthetic used during tattoo procedures. This product is meant to be used only where the skin has been cut or broken, and will keep the skin anesthetized for up to 2 hours. DO NOT REAPPLY THIS PRODUCT.
This product contains 4% lidocaine and 2% tetracaine, together with a vascular constrictor which reduces swelling, bruising and bleeding.